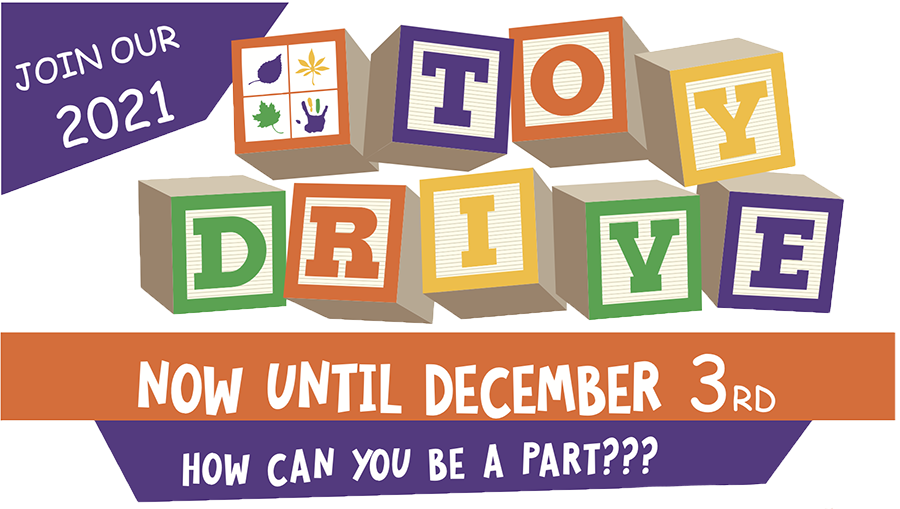 We are a non-profit foster care agency and we have had a huge Holiday Party the last 16 years. Since we cannot have a gathering of that size, we want to make sure every foster child has a special holiday. We support over 250 children, ages ranging from infant to 18 years.
Support from the community will assist us in providing a special holiday for all the children. Please consider participating in our toy drive that runs until, Friday December 4th.
The holidays are coming and this season the need for toys & gifts for foster children is greater than ever because business collection boxes are limited however there is no reason not to host your toy drive - go virtual and host a virtual toy drive today!
It's easy to do, engaging, safe and fully transparent. This is something you can do with your friends, coworkers, neighbors or any other group. After completing this form, we will send you flyers and provide you with additional information you will need to help your toy drive.
HOW YOU CAN HELP:
HOST A VIRTUAL TOY DRIVE
Share our Amazon wish list with friends, families, and coworkers!
When you purchase an item from our wish list, it is sent straight to A New Leaf Holiday workshop!
DONATE A NEW, UNWRAPPED TOY!
You can drop off at our office, 221 Tarlton Road, Circleville, Ohio 43113 or email us at general@anewleafohio.org to make arrangements for us to come to you.
MAKE A MONETARY DONATION TO SUPPORT OUR ANNUAL TOY DRIVE
PayPal or you can write a check payable to the A New Leaf and send it to
A New Leaf Toy Drive
P.O. Box 615
Kingston, Ohio 45644
SHOP ON AMAZON
Making a purchase from our A New Leaf Toy Drive wish list on (Amazon.com wish list) and they will ship it directly to us!
SHOP & SUPPORT LOCAL BUSINESS
A listing of all businesses that are participating and have a toy drive drop box, their locations and dates can be found here soon
A New Leaf Holiday Toy Drive is located 221 Tarlton Road, Circleville, Ohio 43113. [Directions]
Important Links
Agency representatives are available to speak to you about the HOLIDAY TOY DRIVE you can contact us at 740-420-0700 or email general@anewleafohio.org